Down Load of DAISY book
You can download the DAISY book freely from our website. The downloaded file is in ZIP form, so you should extract it before you read DAISY book using any reader software, for example, AMIS free software for Windows' user.
For the details about the player software, please check the following short description.
Download : Description on the player software


Our DAISY book can be also downloaded from the site of KISSEL. KISSEL stands for Knowledge Integration Server Systems for E–Learning. It is a project developed by the Ibaraki University, the aim of which is to share the contents for e-learning internationally.
At first please click on the "Learning Resources", and then click on the "DAISY Library". And you can find DAISY books in each language category. For downloading, you should register your ID and password first and sign in with your ID. It is really a simple procedure.
For details of uploaded DAISY books, please see the following list. If you have produced a DAISY book, please contact us. We would like to upload your products at our site and also at KISSE site in order to share your work with everybody.
Menu
List of DAISY books
If you want to download a file, please click on the icon to the right of file name.
< English_Japanese >


No.
Category
Title
Size
DL
Creator
Notes
E01
flash card
Greeting
2MB
Download
Rits-DAISY
Open to the public
E02
flash card
Play_Sports_Toy
4MB
Download
Rits-DAISY
Open to the public
E03
flash card
Animal
6MB
Download
Rits-DAISY
Open to the public
E04
flash card
Study
7MB
Download
Rits-DAISY
Open to the public
E05
flash card
School supplies
4MB
Download
Rits-DAISY
Open to the public
E06
flash card
Direction_Position
3MB
Download
Rits-DAISY
Open to the public
E07
flash card
Things in house
5MB
Download
Rits-DAISY
Open to the public
E08
flash card
Color
2MB
Download
Rits-DAISY
Open to the public
E09
flash card
Daily life
4MB
Download
Rits-DAISY
Open to the public
E10
flash card
Body parts
6MB
Download
Rits-DAISY
Open to the public
E11
flash card
Family members
2MB
Download
Rits-DAISY
Open to the public
E12
flash card
Season_Days_Week_Time
6MB
Download
Rits-DAISY
Open to the public
E13
flash card
Fruits
3MB
Download
Rits-DAISY
Open to the public
E14
flash card
Things in classroom
3MB
Download
Rits-DAISY
Open to the public
E15
flash card
Things in town
5MB
Download
Rits-DAISY
Open to the public
E16
flash card
Clothes
3MB
Download
Rits-DAISY
Open to the public
E17
flash card
Shop
4MB
Download
Rits-DAISY
Open to the public
E18
flash card
How to count
6MB
Download
Rits-DAISY
Open to the public
E19
flash card
Goods in daily life
3MB
Download
Rits-DAISY
Open to the public
E20
flash card
Vehicle
3MB
Download
Rits-DAISY
Open to the public
E21
flash card
Nature_Weather
5MB
Download
Rits-DAISY
Open to the public
E22
flash card
Food1
4MB
Download
Rits-DAISY
Open to the public
E23
flash card
Food2
3MB
Download
Rits-DAISY
Open to the public
E24
flash card
Vegetable
3MB
Download
Rits-DAISY
Open to the public
E25
Use of word
Verb1
32MB
Download
Rits-DAISY
Open to the public
E34
story book
Hotcakes make you happy
30MB
Download
Rits-DAISY
Open to the public
E35
story book
+ER
Good Morning, Good Night
17MB
Download
Nihongo no Kai Crayons
Open to the public
* ER = easy reader("DERE.exe")
< Chinese_Japanese >


No.
Category
Title
Size
DL
Creator
Notes
C01
flash card
Greeting
4MB
Download
Rits-DAISY
Open to the public
C02
flash card
Play_Sports_Toy
7MB
Download
Rits-DAISY
Open to the public
C03
flash card
Animal
7MB
Download
Rits-DAISY
Open to the public
C04
flash card
Study
7MB
Download
Rits-DAISY
Open to the public
C05
flash card
School supplies
4MB
Download
Rits-DAISY
Open to the public
C06
flash card
Direction_Position
5MB
Download
Rits-DAISY
Open to the public
C07
flash card
Things in house
5MB
Download
Rits-DAISY
Open to the public
C08
flash card
Color
4MB
Download
Rits-DAISY
Open to the public
C09
flash card
Daily life
5MB
Download
Rits-DAISY
Open to the public
C10
flash card
Body parts
8MB
Download
Rits-DAISY
Open to the public
C11
flash card
Family members
4MB
Download
Rits-DAISY
Open to the public
C12
flash card
Season_Days_Week_Time
9MB
Download
Rits-DAISY
Open to the public
C13
flash card
Fruits
3MB
Download
Rits-DAISY
Open to the public
C14
flash card
Things in classroom
3MB
Download
Rits-DAISY
Open to the public
C15
flash card
Things in town
8MB
Download
Rits-DAISY
Open to the public
C16
flash card
Clothes
2MB
Download
Rits-DAISY
Open to the public
C17
flash card
Shop
7MB
Download
Rits-DAISY
Open to the public
C18
flash card
How to count
9MB
Download
Rits-DAISY
Open to the public
C19
flash card
Goods in daily life
2MB
Download
Rits-DAISY
Open to the public
C20
flash card
Vehicle
5MB
Download
Rits-DAISY
Open to the public
C21
flash card
Nature_Weather
8MB
Download
Rits-DAISY
Open to the public
C22
flash card
Food1
6MB
Download
Rits-DAISY
Open to the public
C23
flash card
Food2
3MB
Download
Rits-DAISY
Open to the public
C24
flash card
Vegetable
3MB
Download
Rits-DAISY
Open to the public
C25
Use of word
Verb1
28MB
Download
Rits-DAISY
Open to the public
C34
story book
Hotcakes make you happy
31MB
Download
Rits-DAISY
Open to the public
C35
story book
+ER
Good Morning, Good Night
17MB
Download
Nihongo no Kai Crayons
Open to the public
* ER = easy reader("DERE.exe")
< Spanish_Japanese >


| No. | Category | Title | Size | DL | Creator | Notes |
| --- | --- | --- | --- | --- | --- | --- |
| S01 | flash card | Greeting | 9MB | Download | Rits-DAISY | Open to the public |
| S02 | flash card | Play_Sports_Toy | 9MB | Download | Rits-DAISY | Open to the public |
| S03 | flash card | Animal | 13MB | Download | Rits-DAISY | Open to the public |
| S04 | flash card | Study | 18MB | Download | Rits-DAISY | Open to the public |
| S05 | flash card | School supplies | 9MB | Download | Rits-DAISY | Open to the public |
| S06 | flash card | Direction_Position | 5MB | Download | Rits-DAISY | Open to the public |
| S07 | flash card | Things in house | 12MB | Download | Rits-DAISY | Open to the public |
| S08 | flash card | Color | 5MB | Download | Rits-DAISY | Open to the public |
| S09 | flash card | Daily life | 6MB | Download | Rits-DAISY | Open to the public |
| S10 | flash card | Body parts | 14MB | Download | Rits-DAISY | Open to the public |
| S11 | flash card | Family members | 5MB | Download | Rits-DAISY | Open to the public |
| S12 | flash card | Season_Days_Week_Time | 11MB | Download | Rits-DAISY | Open to the public |
| S13 | flash card | Fruits | 6MB | Download | Rits-DAISY | Open to the public |
| S14 | flash card | Things in classroom | 7MB | Download | Rits-DAISY | Open to the public |
| S15 | flash card | Things in town | 11MB | Download | Rits-DAISY | Open to the public |
| S16 | flash card | Clothes | 6MB | Download | Rits-DAISY | Open to the public |
| S17 | flash card | Shop | 7MB | Download | Rits-DAISY | Open to the public |
| S18 | flash card | How to count | 12MB | Download | Rits-DAISY | Open to the public |
| S19 | flash card | Goods in daily life | 5MB | Download | Rits-DAISY | Open to the public |
| S20 | flash card | Vehicle | 6MB | Download | Rits-DAISY | Open to the public |
| S21 | flash card | Nature_Weather | 10MB | Download | Rits-DAISY | Open to the public |
| S22 | flash card | Food1 | 12MB | Download | Rits-DAISY | Open to the public |
| S23 | flash card | Food2 | 7MB | Download | Rits-DAISY | Open to the public |
| S24 | flash card | Vegetable | 5MB | Download | Rits-DAISY | Open to the public |
| S25 | Use of word | Verb1 | 39MB | Download | Rits-DAISY | Open to the public |
| S26 | Use of word | Verb2 | 243MB | Download | Rits-DAISY | Open to the public |
| S27 | Use of word | Adjective | 91MB | Download | Rits-DAISY | Open to the public |
| S36 | story book | Water contained in feathers | 21MB | Download | Rits-DAISY | Open to the public |
| S37 | story book | The handicapped are a beacon of the world | 26MB | Download | Rits-DAISY | Open to the public |
| S38 | story book | Priest Roben and Mt.Aboshi | 23MB | Download | Rits-DAISY | Open to the public |
| S39 | story book | The Crackling Mountain(created by students at Ishibe-Minami elementary school) | 69MB | Download | Rits-DAISY | Open to the public |
< Portuguese_Japanese >



| No. | Category | Title | Size | DL | Creator | Notes |
| --- | --- | --- | --- | --- | --- | --- |
| P01 | flash card | Greeting | 3MB | Download | Rits-DAISY | Open to the public |
| P02 | flash card | Play_Sports_Toy | 8MB | Download | Rits-DAISY | Open to the public |
| P03 | flash card | Animal | 10MB | Download | Rits-DAISY | Open to the public |
| P04 | flash card | Study | 12MB | Download | Rits-DAISY | Open to the public |
| P05 | flash card | School supplies | 7MB | Download | Rits-DAISY | Open to the public |
| P06 | flash card | Direction_Position | 4MB | Download | Rits-DAISY | Open to the public |
| P07 | flash card | Things in house | 7MB | Download | Rits-DAISY | Open to the public |
| P08 | flash card | Color | 3MB | Download | Rits-DAISY | Open to the public |
| P09 | flash card | Daily life | 7MB | Download | Rits-DAISY | Open to the public |
| P10 | flash card | Body parts | 7MB | Download | Rits-DAISY | Open to the public |
| P11 | flash card | Family members | 3MB | Download | Rits-DAISY | Open to the public |
| P12 | flash card | Season_Days_Week_Time | 7MB | Download | Rits-DAISY | Open to the public |
| P13 | flash card | Fruits | 4MB | Download | Rits-DAISY | Open to the public |
| P14 | flash card | Things in classroom | 5MB | Download | Rits-DAISY | Open to the public |
| P15 | flash card | Things in town | 7MB | Download | Rits-DAISY | Open to the public |
| P16 | flash card | Clothes | 4MB | Download | Rits-DAISY | Open to the public |
| P17 | flash card | Shop | 7MB | Download | Rits-DAISY | Open to the public |
| P18 | flash card | How to count | 11MB | Download | Rits-DAISY | Open to the public |
| P19 | flash card | Goods in daily life | 3MB | Download | Rits-DAISY | Open to the public |
| P20 | flash card | Vehicle | 5MB | Download | Rits-DAISY | Open to the public |
| P21 | flash card | Nature_Weather | 6MB | Download | Rits-DAISY | Open to the public |
| P22 | flash card | Food1 | 7MB | Download | Rits-DAISY | Open to the public |
| P23 | flash card | Food2 | 5MB | Download | Rits-DAISY | Open to the public |
| P24 | flash card | Vegetable | 3MB | Download | Rits-DAISY | Open to the public |
| P25 | Use of word | Verb1 | 48MB | Download | Rits-DAISY | Open to the public |
| P26 | Use of word | Verb2 | 136MB | Download | Rits-DAISY | Open to the public |
| P27 | Use of word | Adjective | 47MB | Download | Rits-DAISY | Open to the public |
| P36 | story book | Hotcakes make you happy | 33MB | Download | Rits-DAISY | Open to the public |
| P37 | story book | Water contained in feathers | 37MB | Download | Rits-DAISY | Open to the public |
| P38 | story book | The handicapped are a beacon of the world | 37MB | Download | Rits-DAISY | Open to the public |
| P39 | story book | Priest Roben and Mt.Aboshi | 41MB | Download | Rits-DAISY | Open to the public |
| P40 | story book | Our great dream | 21MB | Download | Rits-DAISY | Open to the public |
| P47 | story book | A Thousand Broken Musical Instruments | 20MB | Download | Rits-DAISY | Open to the public |
| P48 | story book | A Firefly and Guenons | 30MB | Download | Rits-DAISY | Open to the public |
| P50 | story book | Great Friends living in the Forest | 19MB | Download | Rits-DAISY | Open to the public |
< Brazil Japanese Language Education Centre >


| No. | Category | Title | Size | DL | Creator | Notes |
| --- | --- | --- | --- | --- | --- | --- |
| BR1 | JLE | Book Cover | 2MB | Download | Rits-DAISY | Open to the public |
| BR2 | JLE | A Story of Manioc | 11MB | Download | Rits-DAISY | Open to the public |
| BR3 | JLE | Saciperere | 9MB | Download | Rits-DAISY | Open to the public |
| BR4 | JLE | Victorasia | 11MB | Download | Rits-DAISY | Open to the public |
| BR5 | JLE | A Visit in Rio de Janeiro | 41MB | Download | Rits-DAISY | Open to the public |
| BR6 | JLE | A Visit in Sao Paulo | 38MB | Download | Rits-DAISY | Open to the public |
| BR7 | JLE | Historical Museum of Japanese Immigration | 41MB | Download | Rits-DAISY | Open to the public |
| BR8 | JLE | List of Vocabulary | 65MB | Download | Rits-DAISY | Open to the public |
* JLE = Japanese language education
< Tagalog_Japanese >

| No. | Category | Title | Size | DL | Creator | Notes |
| --- | --- | --- | --- | --- | --- | --- |
| T01 | flash card | Greeting | 4MB | Download | Rits-DAISY | Open to the public |
| T02 | flash card | Play_Sports_Toy | 8MB | Download | Rits-DAISY | Open to the public |
| T03 | flash card | Animal | 22MB | Download | Rits-DAISY | Open to the public |
| T04 | flash card | Study | 17MB | Download | Rits-DAISY | Open to the public |
| T05 | flash card | School supplies | 13MB | Download | Rits-DAISY | Open to the public |
| T06 | flash card | Direction_Position | 9MB | Download | Rits-DAISY | Open to the public |
| T07 | flash card | Things in house | 11MB | Download | Rits-DAISY | Open to the public |
| T08 | flash card | Color | 10MB | Download | Rits-DAISY | Open to the public |
| T09 | flash card | Daily life | 16MB | Download | Rits-DAISY | Open to the public |
| T10 | flash card | Body parts | 20MB | Download | Rits-DAISY | Open to the public |
| T11 | flash card | Family members | 6MB | Download | Rits-DAISY | Open to the public |
| T12 | flash card | Season_Days_Week_Time | 22MB | Download | Rits-DAISY | Open to the public |
| T13 | flash card | Fruits | 7MB | Download | Rits-DAISY | Open to the public |
| T14 | flash card | Things in classroom | 12MB | Download | Rits-DAISY | Open to the public |
| T15 | flash card | Things in town | 19MB | Download | Rits-DAISY | Open to the public |
| T16 | flash card | Clothes | 6MB | Download | Rits-DAISY | Open to the public |
| T17 | flash card | Shop | 15MB | Download | Rits-DAISY | Open to the public |
| T18 | flash card | How to count | 21MB | Download | Rits-DAISY | Open to the public |
| T19 | flash card | Goods in daily life | 5MB | Download | Rits-DAISY | Open to the public |
| T20 | flash card | Vehicle | 12MB | Download | Rits-DAISY | Open to the public |
| T21 | flash card | Nature_Weather | 20MB | Download | Rits-DAISY | Open to the public |
| T22 | flash card | Food1 | 16MB | Download | Rits-DAISY | Open to the public |
| T23 | flash card | Food2 | 11MB | Download | Rits-DAISY | Open to the public |
| T24 | flash card | Vegetable | 9MB | Download | Rits-DAISY | Open to the public |
| T25 | Use of word | Verb1 | 71MB | Download | Rits-DAISY | Open to the public |
< Indonesia_Japanese >


No.
Category
Title
Size
DL
Creator
Notes
I14
story book
Dewi grows to love Kyoto
68MB
Download
Rits-DAISY
Open to the public
I21
story book
+ER
Good Morning, Good Night
19MB
Download
Nihongo no Kai Crayons
Open to the public
* ER = easy reader("DERE.exe")
< Korean_Japanese >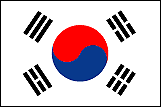 No.
Category
Title
Size
DL
Creator
Notes
K01
story book
+ER
Good Morning, Good Night
17MB
Download
Nihongo no Kai Crayons
Open to the public
* ER = easy reader("DERE.exe")
< Malay_Japanese >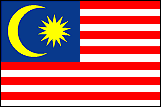 No.
Category
Title
Size
DL
Creator
Notes
M01
story book
+ER
Good Morning, Good Night
20MB
Download
Nihongo no Kai Crayons
Open to the public
* ER = easy reader("DERE.exe")
< Bengali_Japanese >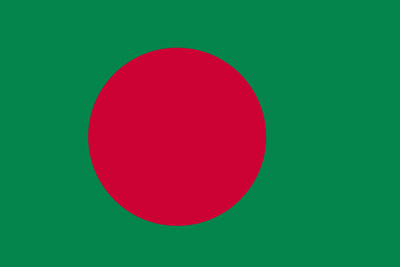 No.
Category
Title
Size
DL
Creator
Notes
B01
story book
+ER
Good Morning, Good Night
17MB
Download
Nihongo no Kai Crayons
Open to the public
* ER = easy reader("DERE.exe")
< Swahili_Japanese >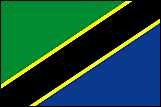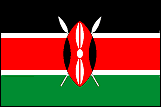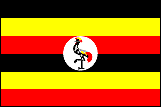 No.
Category
Title
Size
DL
Creator
Notes
SW01
story book
+ER
Good Morning, Good Night
19MB
Download
Nihongo no Kai Crayons
Open to the public
* ER = easy reader("DERE.exe")
< Japanese >

No.
Category
Title
Size
DL
Creator
Notes
J01
story book
The Crackling Mountain(Re)
45MB
Download
Rits-DAISY
Open to the public
J02
story book
The One-inch Boy
62MB
Download
Rits-DAISY
Open to the public
J03
story book
Mouse's marriage(Re)
17MB
Download
Rits-DAISY
Open to the public
J04
story book
Grandfather Cherry Blossom(Re)
26MB
Download
Rits-DAISY
Open to the public
J05
story book
The Nighthawk Star
57MB
Download
Rits-DAISY
Open to the public
J06
story book
Dewi grows to love Kyoto
38MB
Download
Rits-DAISY
Open to the public
J07
story book
The Two Frogs(Re)
11MB
Download
Rits-DAISY
Open to the public
J08
story book
The Red Candle(Re)
17MB
Download
Rits-DAISY
Open to the public
J09
story book
The One-inch Boy(Re)
Under construction
Rits-DAISY
Coming soon
J10
story book
The Crackling Mountain
Under construction
Rits-DAISY
Coming soon
J11
story book
The Nature Boy
Under construction
Rits-DAISY
Coming soon
J12
story book
The Nature Boy(Re)
Under construction
Rits-DAISY
Coming soon
J13
story book
The Crab and the Monkey
Under construction
Rits-DAISY
Coming soon
J14
story book
The Crab and the Monkey(Re)
Under construction
Rits-DAISY
Coming soon
J15
story book
The Tongue-cut Sparrow
Under construction
Rits-DAISY
Coming soon
J16
story book
The Tongue-cut Sparrow(Re)
Under construction
Rits-DAISY
Coming soon
J17
story book
The Dancing Kettle
Under construction
Rits-DAISY
Coming soon
J18
story book
The Dancing Kettle(Re)
Under construction
Rits-DAISY
Coming soon
J19
story book
The Peach Boy
Under construction
Rits-DAISY
Coming soon
J20
story book
The Peach Boy(Re)
Under construction
Rits-DAISY
Coming soon
J21
story book
The Priest and the Boy
Under construction
Rits-DAISY
Coming soon
J22
story book
The Priest and the Boy(Re)
Under construction
Rits-DAISY
Coming soon
J23
story book
+ER
The Black Bear, Blacky and the Huge Salmon
17MB
Download
Nihongo no Kai Crayons
Open to the public
J24
story book
+ER
The Whish of Float, the Polar Bear
20MB
Download
Nihongo no Kai Crayons
Open to the public
J25
story book
+ER
Good Morning, Good Night
11MB
Download
Nihongo no Kai Crayons
Open to the public
J26
story book
+ER
You Did It, Timmy!
34MB
Download
Nihongo no Kai Crayons
Open to the public
J27
story book
+ER
Eezo, Carlos
15MB
Download
Nihongo no Kai Crayons
Open to the public
J28
story book
A Bee Which Fell into the Tub
14MB
Download
Rits-DAISY
Open to the public
J29
story book
Master Kanaoka's Horse Painting
10MB
Download
Rits-DAISY
Open to the public
J30
story book
Kotokikibashi Bridge
10MB
Download
Rits-DAISY
Open to the public
J31
story book
Sennougusa
11MB
Download
Rits-DAISY
Open to the public
J32
story book
A Frog Who Wants to Stand Up on His Hind Legs
16MB
Download
Rits-DAISY
Open to the public
J33
story book
A Frog Who Wants to Stand Up on His Hind Legs (Kansai dialect)
18MB
Download
Rits-DAISY
Open to the public
J34
story book
A Frog Who Wants to Stand Up on His Hind Legs (Kyoto dialect)
20MB
Download
Rits-DAISY
Open to the public
* Re = revised by RitsDAISY
* ER = easy reader("DERE.exe")